Top things to do in Vichy near the Hotel
Stay in the epicenter of Vichy's rich culture heritage. Situated less than 700 m from the Vichy Opera House, the Hotel Arverna is one of the best hotels to stay in when visiting the Opera House.
Take advantage of our deal "One night at the Opera" which entitles you to a 10% discount on your room when you present your ticket for the Vichy Opera House at the hotel's reception desk.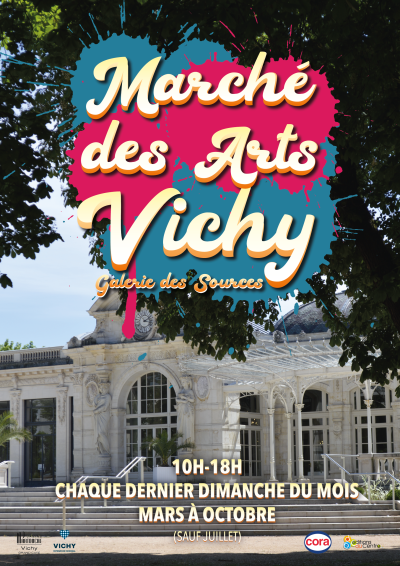 Chaque dernier dimanche du mois, de Mars à Octobre (sauf juillet), le Marché des Arts fait place à plus d'une vingtaine d'artistes graphiques, plastiques et artisans pour créer une exposition culturelle et marchande.
…
From Sunday 26 March 2023 to Sunday 29 October 2023
@ Vichy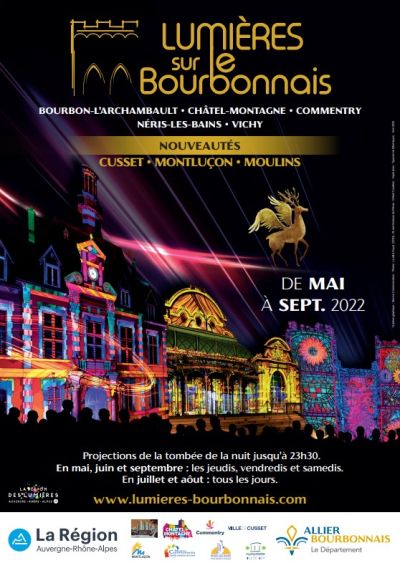 Le Département de l'Allier poursuit son ambition d'être le premier en France à proposer un festival de lumières, sous forme d'un parcours permanent. Rendez-vous à Vichy, du 29 avril à fin septembre !

Les décors changent pour révéler des sources thermales en référence à celles de…
From Saturday 29 April 2023 to Saturday 30 September 2023
@ projeté sur la façade de l'opéra
Exposition *MON CŒUR S'OUVRE À TA VOIX*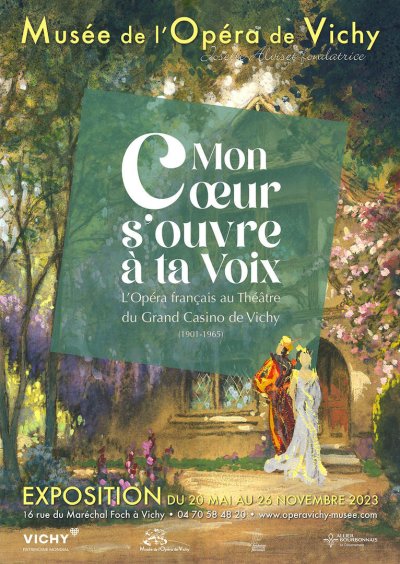 L'exposition MON CŒUR S'OUVRE À TA VOIX est une grande retrospective de l'opéra français produit au Théâtre du Grand Casino de Vichy entre 1901 et 1965.

Après la période romantique qui a vu, à côté du triomphe de l'opéra italien, l'émergence du grand opéra français à thème…
From Saturday 20 May 2023 to Sunday 26 November 2023
@ théâtre du grand casino