Top things to do in Vichy near the Hotel
Stay in the epicenter of Vichy's rich culture heritage. Situated less than 700 m from the Vichy Opera House, the Hotel Arverna is one of the best hotels to stay in when visiting the Opera House.
Take advantage of our deal "One night at the Opera" which entitles you to a 10% discount on your room when you present your ticket for the Vichy Opera House at the hotel's reception desk.
VICHY FETE NAPOLEON III Week end du 1er mai 2020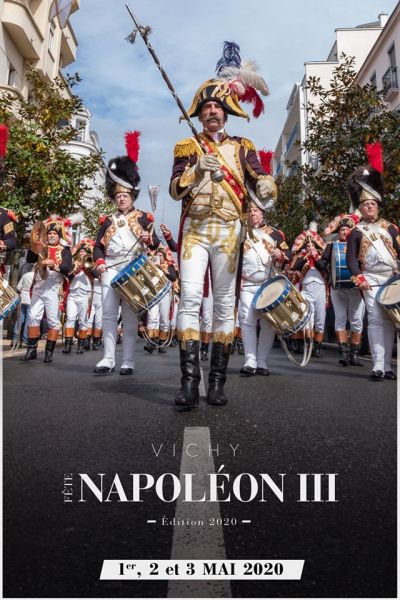 Profitez de notre offre en ligne ''Vichy Fête Napoléon III'' en réservant une chambre Confort Plus le dernier week-end du mois d'avril.
Retenez ces dates , vendredi 1er, samedi 2et dimanche 3 mai 20202019!! et venez découvrir les fastes du Second Empire dans La Reine des villes d'eaux en …
From Friday 01 May 2020 to Sunday 03 May 2020
@ Vichy